Barbershop Quartets to Sing on Valentine's Day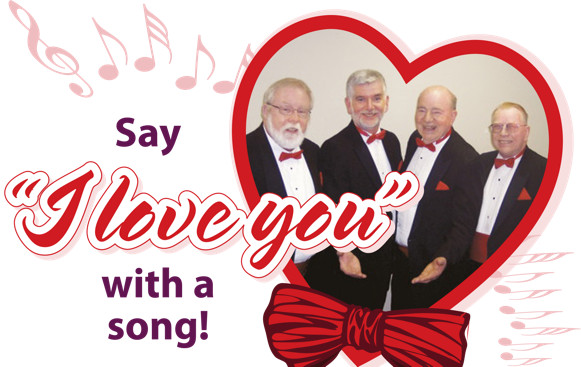 Forget candy. Forget flowers. On Valentine's Day, give the love of your life something really special: a Singing Valentine.
On Valentine's Day, February 14, The Morris Music Men, Morris County's premiere barbershop harmony chorus, will send quartets to sing love songs at virtually any location in and around Morris county.
For $60, a quartet of men decked out in tuxedos will serenade your sweetheart, office staffer or client at work, at home, at a restaurant, or wherever in beautiful 4-part harmony. The package includes 2 songs, a beautiful long-stemmed red rose and a special Valentine's Day card.
Singing Valentines are a unique way to say "I care!" Singing Valentine reservations and further information are available by calling 877-808-8697 or emailing singingvalentinesbymmm@gmail.com.