Our Quartets
Most barbershop choruses have a number of members who form their own quartets in addition to singing with the chorus. The Morris Music Men currently boast three such quartets.
The Four Old Parts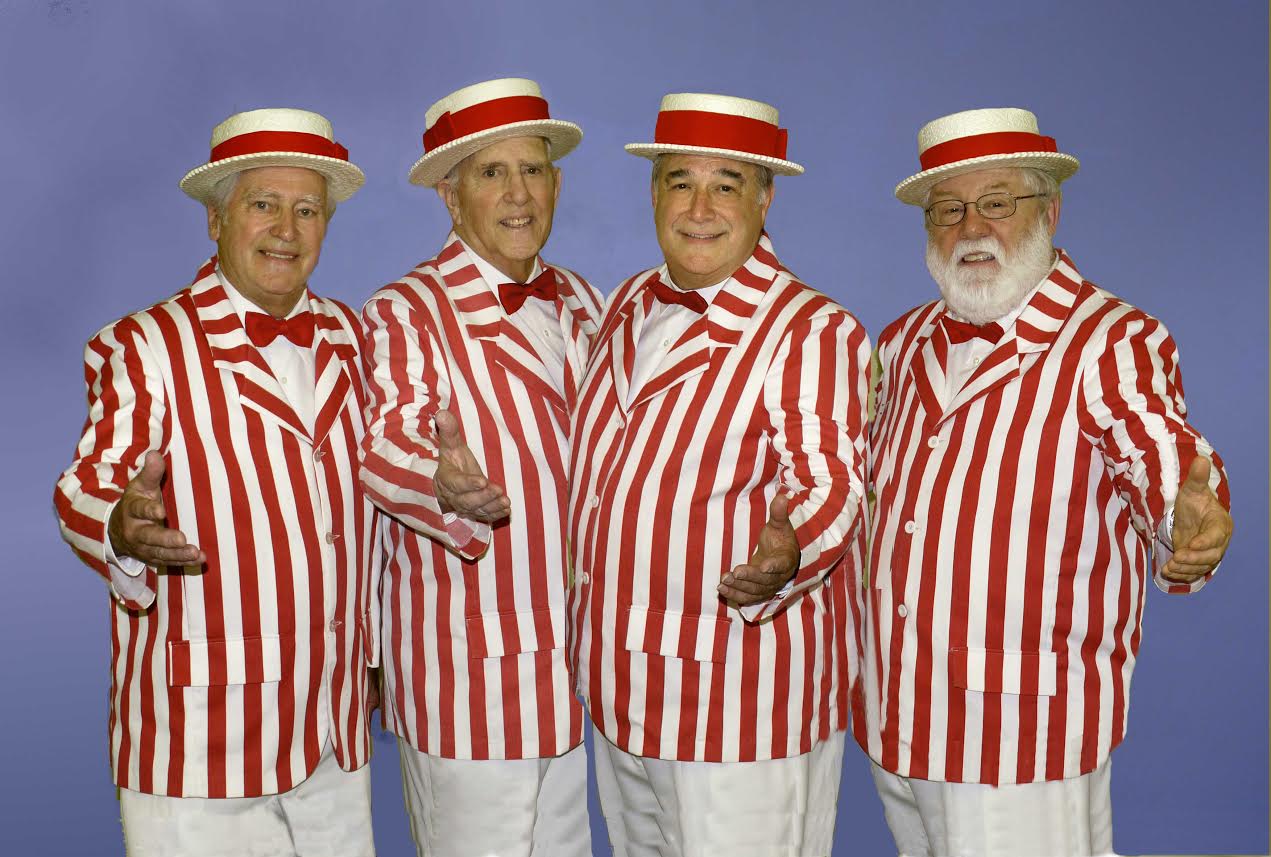 The Four Old Parts is a young-at-heart quartet whose venerable graybeards (only one of them actually sports a beard) have over 100 years of barbershopping experience among them. They love to perform, and are available for birthdays, anniversaries, weddings, bar and bat mitzvahs, barn raisings, sheep shearings, revival meetings, tailgates, shivarees, flea markets, demolition derbies and bachelor-ette parties (Chippendale uniforms extra).
To book The Four Old Parts for your event, email tscullin@optimum.net or call 973-540-1648.
Napoleon & The Bonapartes, Mid-Atlantic District 2017 Novice Quartet Champs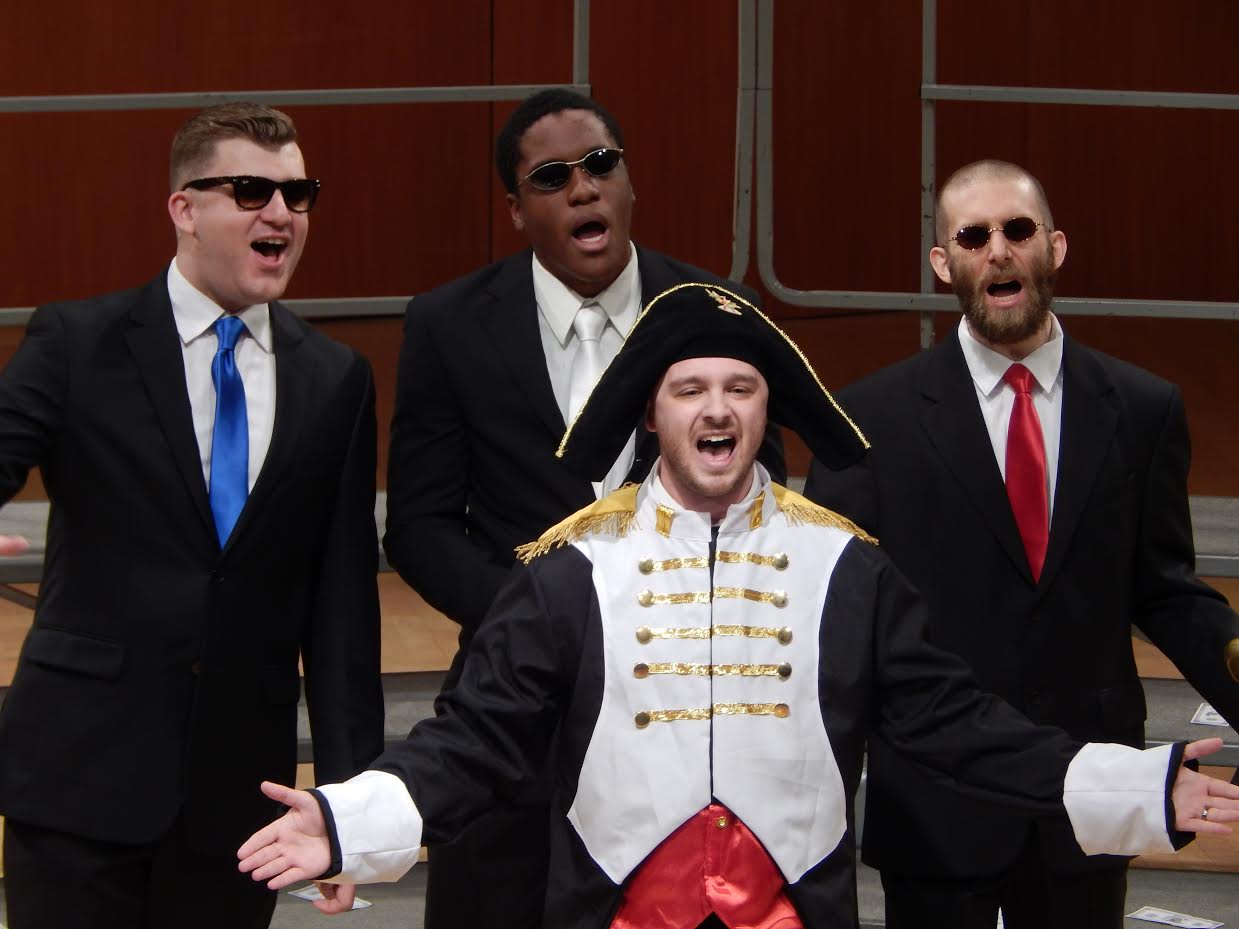 First the Morris County area a cappella music scene... then the world!
Yes, everyone's favorite dimunitive despot is back, and he's traded in bayonets for barbershop; it turns out that 200 or so years of exile means plenty of time to tune up your chords! Accompanied by a brand new eponymous posse, Monsieur Napoleon is taking no prisoners when it comes to annexing... er, pleasing any and all audiences, with his (mostly) loyal Bonapartes (almost) always prepared to ring forth his (more or less) every command with the very tightest harmony.
The Morris Music Men's newest quartet bids you a fond bienvenue, and promises not to come up short! ...wait, let's rephrase that...
To book Napoleon & The Bonapartes for your event, email yodes89@gmail.com.
SO'S YOUR OLD MAN
Almost 300 years of singing experience: that's what you get if you add up the ages of our four singers in the So's Your Old Man barbershop quartet! We aim to please when it comes to your special event — whether it's a birthday celebration, an anniversary, a club meeting, a surprise proposal, or any other time when a package of old-time songs will brighten the day. When it comes to old-time songs, we know a bunch and we promise to deliver them in beautiful and fun four-part harmony. Give us a call and we'll be there for you! You can contact us at: psherwood2727@gmail.com or by calling 973-305-0488.